About
We are a Stockholm based design studio founded in 2001. The Studio aims to develop an honest, problem solving and thoughtful solution for each project. Our work is purpose-driven, process-oriented and research-based with sensitivity to materials and productions methods.
We do everything from visual identities to individual solutions in the fields of print, editorial, webdesign, campaigns, apps, Illustration, sound and beyond. Our extensive network of trusted collaborators allows us to build teams based on the needs of each individual project. The studio works with a broad range of clients, nationally and internationally – from startups, small- to big business, individuals and institutions, all in the fields of art, culture, corporate, technology & society.
Jonas Enqvist
Autodidact art director / designer.
Born in Stockholm, Sweden, 1975.

Clients
Annelie Schubert, Berlin
Argobooks, Berlin
Alexander De Cuveland, Stockholm
Bankgirocentralen, Stockholm
BBE Branded Entertainment GmbH, Berlin
Benny Ljungblad Annonsbyrå AB, Stockholm
Best Friend | Agentur für Kommunikation GmbH, Berlin
Bleckfisk förlag, Stockholm
Bohusläns Museums Konsthall, Bohuslän
Bonniers förlag, Stockholm
Bonniers Konsthall, Stockholm
Botkyrka Konsthall, Stockholm
Buena Vista International AB, Stockholm
Debutantförlaget, Stockholm
Deutsche Post DHL, Berlin
Edge Magazine, Stockholm
Festival of Lights, Berlin
First Business Travel, Stockholm
FFAR – Forum för Arkitektur, Stockholm
Forum Gelb, Berlin
Gastronomisällskapet, Stockholm
Galleri Lars Bohman, Stockholm
Galleri Wang, Norway
Iaspis, Stockholm
ISCM, Amsterdam
IUSY, Vienna
Konstakuten, Stockholm
Lobotom Records, Stockholm
Magasin 3 Stockholms Konsthall, Stockholm
Mercedes-Benz, Stuttgart
Murbruk förlag, Stockholm
New Speak Records, Stockholm
Nutida Musik, Stockholm
Ordfront förlag, Stockholm
Peugeot, Berlin
Pixell Production AB, Stockholm
Sapinda, Berlin
Sleek Magazine, Berlin
SLIF, Stockholm
Spray, Stockholm
SSU, Stockholm
St Paul Film, Stockholm
Verbal förlag, Stockholm
Walt Disney Studios Motion Pictures, Stockholm, Norway, Denmark
Walt Disney Home Entertainment, Stockholm
Weberbank, Berlin
Wilder Baron, Berlin
802, Stockholm
Exhibitions
Uppsala konstmuseum, Uppsala. "Art is not mute", 2008
HIT, Göteborg. "Art is not mute", 2008
Botkyrka Konsthall, Botkyrka. "Art is not mute", 2007
Institute of Contemporary Art – Dunaujvaros, Hungary. "Art is not mute", 2007
Ersta Konsthall, Sweden. "Art is not mute", 2007
To listen, click here.
For further information or complete CV, please contact me.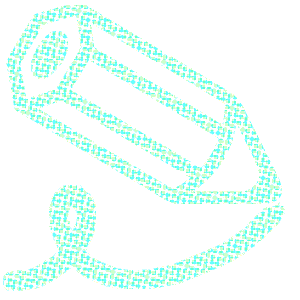 Contact
(GER) +49 1577 175 00 55
(SWE) +46 739 74 74 36
jonas(a)donebyme.com
Stockholm
donebyme, Jonas Enqvist
Kocksgatan 21B
116 24 Stockholm, Sweden
Other Places
Links
madyo
Ingrid Haug
Peters firma
Hernandez Cornet
Johanna Lewengard
Magnus Enqvist
Ulrich Hakel
The Body Within
EMS
Source of Uncertainty
donebyme on Soundcloud
Imprint
Built with
Indexhibit
Privacy Statement